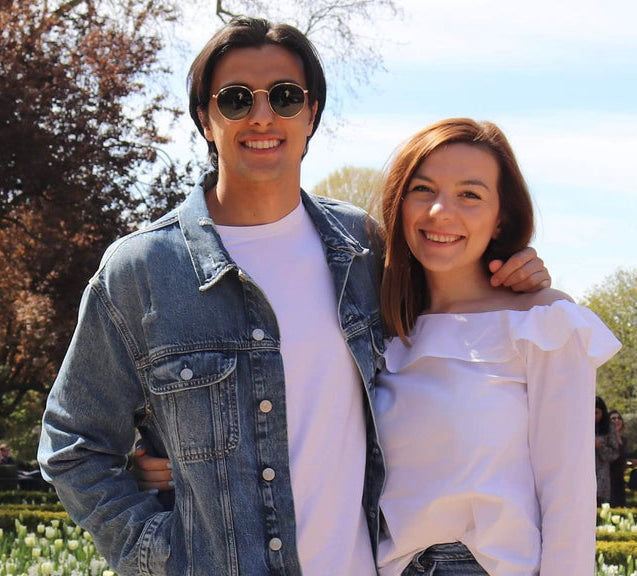 Hi there, welcome to our shop.
We are Mario and Maria - the owners and dreamers behind Drop of Colour.
It is said that great art can help you achieve a sense of peace and mindfulness, and as small-business owners, we're all about that.
Drop of Colour came into being in April 2020, with one mission - to get people painting and discover the flow. We place focus on the process of creating and enjoying that time of peace and zen, rather than the finished product alone.
It's always great when a painting turns out to be incredibly beautiful, so we make sure to provide you with high quality materials with every kit. All you need to do is add some water, dip in your brush, and let yourself get lost in the creative process.
Proud to be
Made in the UK

Designed, packed and sent from our small studio in London.

Kind to the environment

Big fans of recycled / recyclable packaging and re-usable materials.

Supporting climate action

We plant a tree for every kit purchased on dropofcolour.com
Ready to get painting? Here are our top picks...
View all